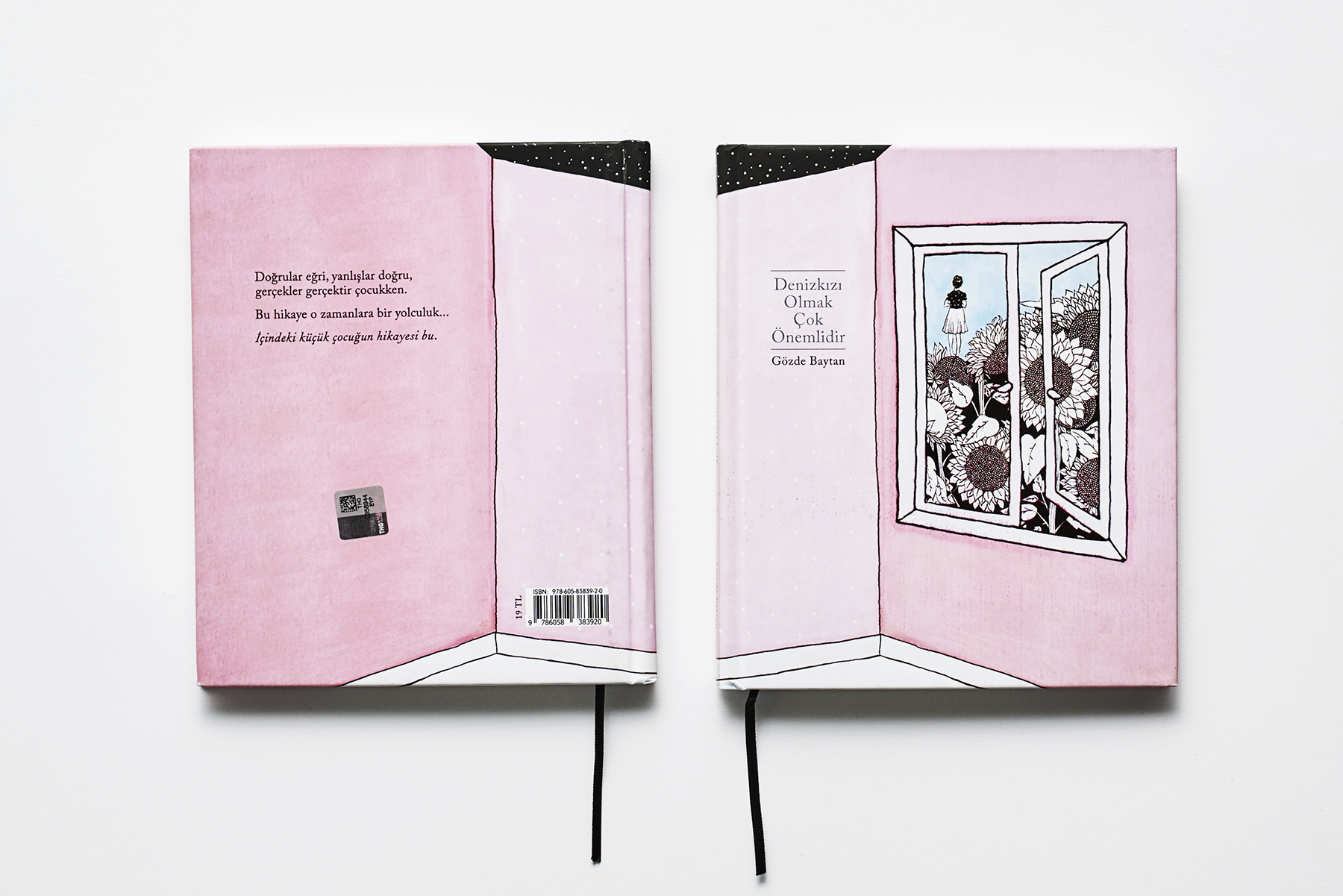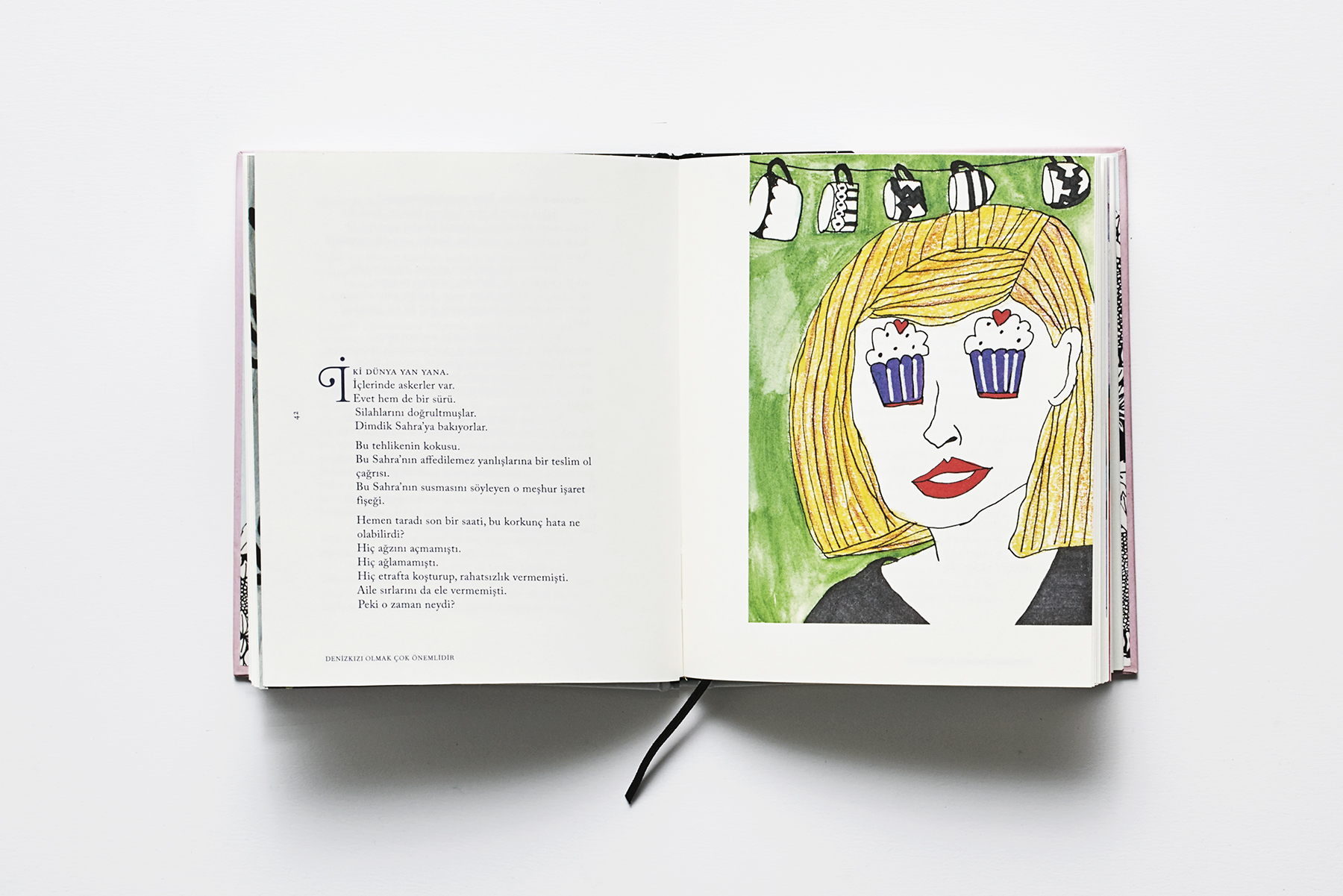 Denizkızı Olmak Çok Önemlidir

Editorial Design
145x180 mm
100 pages
Hard cover
Denizkızı Olmak Çok Önemlidir is a story book written by Gözde Baytan. The book takes people of every age to a magical journey questioning the notions of taboo and freewill through the eyes of an imaginative child. The cover is illustrated by the artist Reysi Kamhi Mitrani. Inside paintings are created by the 4 year old Nancy Saranga and Alida Koen from the children art platform, Journey Art Making Sharing.

We were responsible for editorial design of the book together with the cover design. The design takes its inspiration from the concepts of imagination and innocence. The editorial design combines a serif and a sans-serif typeface in great harmony to add some playfulness. A sans-serif typeface is used for the parts, where the main character is in conversation with animals or fairies. The parts, where she speaks of her own thoughts are set with a serif typeface.
Credits
Year: June 2016
Client: Gözde Baytan
Studio: Atelier Nese Nogay
Graphic Design: Ekin Isim
Art Direction: Nese Nogay
Cover Illustration: Reysi Kamhi Mitrani
Photography: Fevzi Ondu