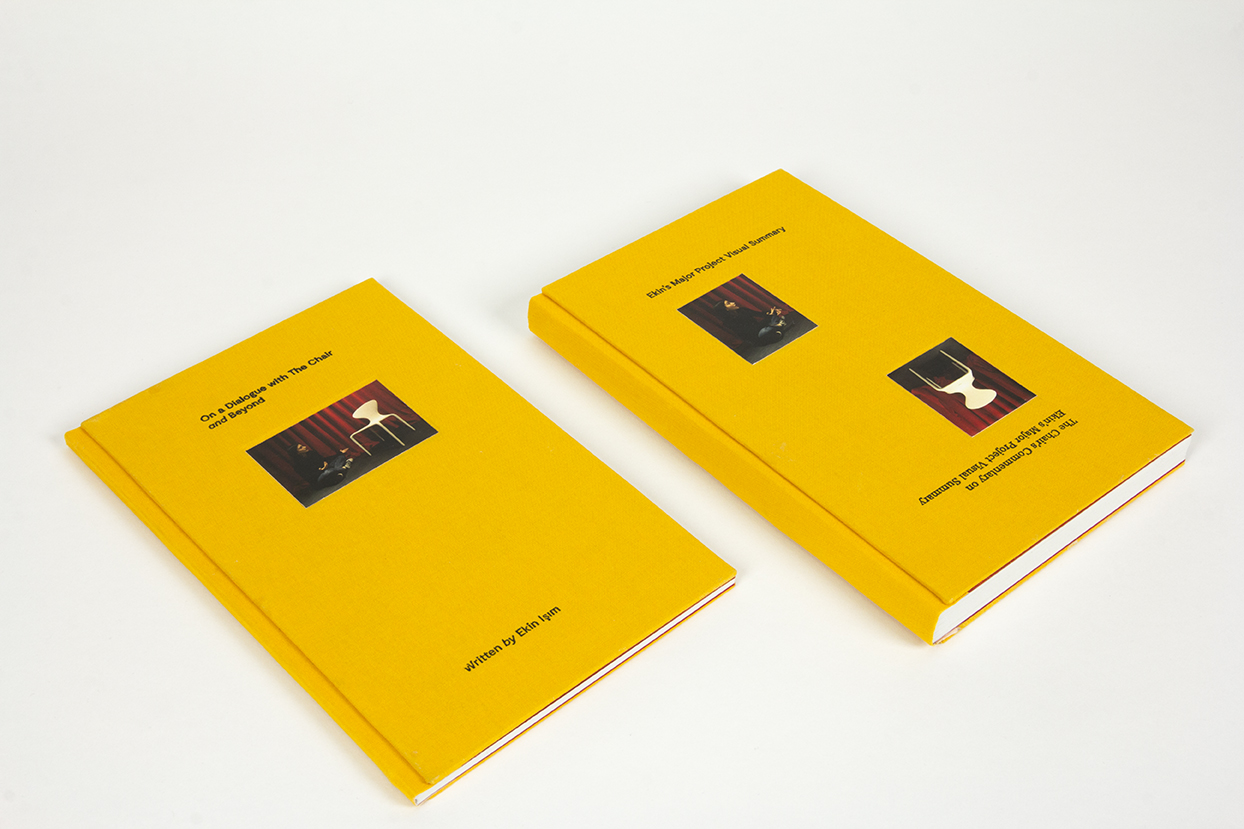 On a Dialogue with The Chair and Beyond + Visual Summary

Editorial Design

Report 160x250 mm 56 pages
Visual Summary 160x250 mm 240 pages
French bound
Hard cover
Hot foiled and debossed

Report (On a Dialogue with The Chair and Beyond) and Visual Summary are parts of my final major project called Expression is An Object's Right.

Report reflects the critical context of my research and explains how my process led me to create this brand, which is the movement itself. The introduction and the conclusion are written as a dialogue between me and The Chair who started the movement. The dialogue starts as an exchange of ideas in the introduction and it ends when we agree on a common ground. Images of me and The Chair on the front and back cover reflect this idea.

Visual Summary gives place all the visual experiments I have created since the beginning of MA along with my visual secondary research. It contains all of my trials and failures, experimentations. Since towards the end of this project I already had started thinking from objects' points of view, I added the commentary by The Chair in the visual summary. So, it is written by two points of view. The Chair's commentary can be read flipping the book. Books are printed and made in LCC. The entire book making process belongs to me.

Credits
Year: November 2018
Content: Ekin Isim
Graphic Design: Ekin Isim
Binding: Ekin Isim
Printed at London College of Communication